We love music city, and celebrate local musicians.
Below are the 2019 Artists!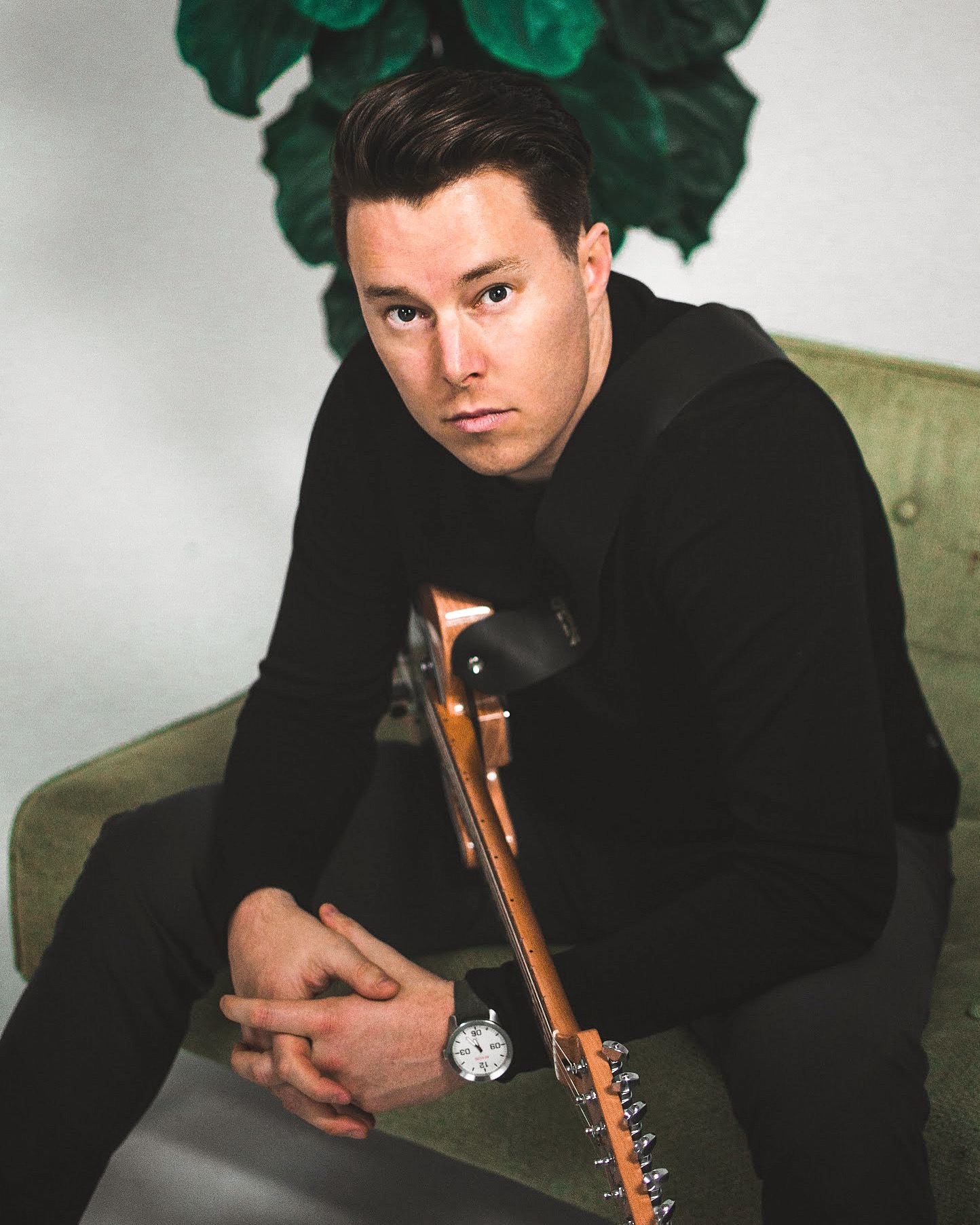 David Cone is an American musician from South Georgia who blends together the sounds of southern rock, folk, pop, and blues for a unique sound that's all his own. After completing a four-year tenure as a quarterback at the University of Michigan, David began writing songs and performing his music around the Southeast. In 2018, David released his first independent album, Welcome Home, to a sold out show at Eddie's Attic in Atlanta, Ga. His second album, Studio A, was recorded at Blackbird Studio in Nashville, and debuts March 22, 2019. Influences include: Elvis, Chuck Berry, John Mayer, CCR, The Everly Brothers, The Eagles, Red Hot Chili Peppers, Jim Croce, and Zac Brown Band.
My name is Danny and I like art. I always have. It's what has always made the world manageable for me. In my darkest times, when I couldn't express how I hurt, I found art that explained how I felt. When I was so happy that I couldn't contain myself, I would turn on a song to sing my heart out to (Usually "Blame it on the Boogie" by the Jackson's). That's what I want to do for the world and for everyone that listens to my music. Just a Hispanic kid from New Jersey that grew up singing in church. Now bringing the boogie to Chattanooga. Pop/R&B vibes.
Take a hint of bluegrass, a bit of playful rockabilly, a touch of soul and a dash of folk, cook it up together and garnish it with a modern twist and you have yourself Kayley Hill. Her sound has been compared to Jewel, Dolly Parton, and Patty Griffin while incorporating her own fresh take on country music. She loves blending the old with the new, finding inspiration from the artists who were trail-blazers in country music of the past. Keith Urban has described her voice as a "gumbo of Celine Dion, Natalie Maines and Jewel". Fresh off season 15 of NBC's The Voice, Kayley is now in the works of recording her debut EP, and has just released her new single,"Just Thought That You Should Know."
Inspired by the pursuit of evocative songwriting and a deep love of nature, Michael & the
Myriad ties a blend of indie folk and alternative rock to capture the vivid imagery of a helpless wanderer, and the emotional torrents of a young man exploring a brave new world. Led by Wisconsin native Michael Wadina, The Myriad made their beginnings in Nashville, TN, performing Michael's debut songwriting project, "Where I'm Going." Now performing as a six piece band, The Myriad emits a unique alternative-folk ambiance, incorporating elegant guitar riffs and catchy vocal melodies that lock you aboard a locomotive of alternative folk and rock. Michael & the Myriad is on track to release their first full length studio album titled, Find the Sea in April of 2019.
Born in the heart of the Lone Star State, Sam Johnston learned early that everything really IS bigger in Texas. The poised and thoughtful composure of his music is no exception. Big guitar breaks, big vocal expositions, and big-time storytelling. After a devastating injury, suffered on the football field, left Sam with a broken back and broken NFL dreams, he turned to his 6-string looking to channel his unflappable spirit. It was during these long hours, crammed in his room, headphones blaring Mayer and Hendrix, that a star was born. Sam effortlessly blends blues, neo soul, and classic rock stylings with ease, flair, and a beaming smile. In an age when the term "Singer/Songwriter" is about as washed out as your mom's jeans, Sam is helping earn respect back for the title. His debut EP "Longing" came out in mid 2018 and has already amassed over 325,000 streams, charted at #2 on the iTunes blues charts, and received editorial support from all the DSP's. Sam has also played festivals in front of thousands and supported acts such as 3OH!3 and Bowling for Soup.
Talia Stewart is a singer-songwriter from California whose vocals bring a distinctive jazz style to her pop sound. Talia grew up an avid reader and writer, composing her own short stories and poems for years until she combined her love of literature and music and began songwriting. Her major vocal influences include Nina Simone, Robert Plant, Jeff Buckley, Tori Amos and Amy Winehouse. In 2015, she moved to Nashville, Tennessee and was featured on Taylor Bennett's 'Broad Shoulders'. In 2016, she released her first project 'Sin'. Her debut single, "Throw It My Way", released in February of 2018 and received a placement in the CW television series "DC's Legends of Tomorrow". Her collaboration with Bardo, "Déjame", landed a placement in the CW series "The Flash". Her debut EP, 'Vices and Virtues' addresses the dichotomy between good and evil and the struggle that ensues when balancing the two.
Country/pop act Melanie Meriney hails from Pittsburgh, PA, but has made Nashville her home for the past 9 years. Growing up in a northern city with a rock/pop influence, her sound is a combination of her roots and her love of country music's storytelling lyricism. She has opened for bands such as Little Big Town, Journey, The Commodores, Restless Heart, and Fleetwood Mac, as well as gleaned mentions in publications like Billboard and Country Aircheck. With her debut single "Lifeboat" off of her Up In Lights EP enjoying coveted charting position as well as a heavily rotated music video, her follow up 2019 single "Sober You" has already topped 30,000 streams in its first month of release.
Follow along with her social media accounts as well as her website www.melaniemeriney.com to hear about her touring plans for this summer/fall!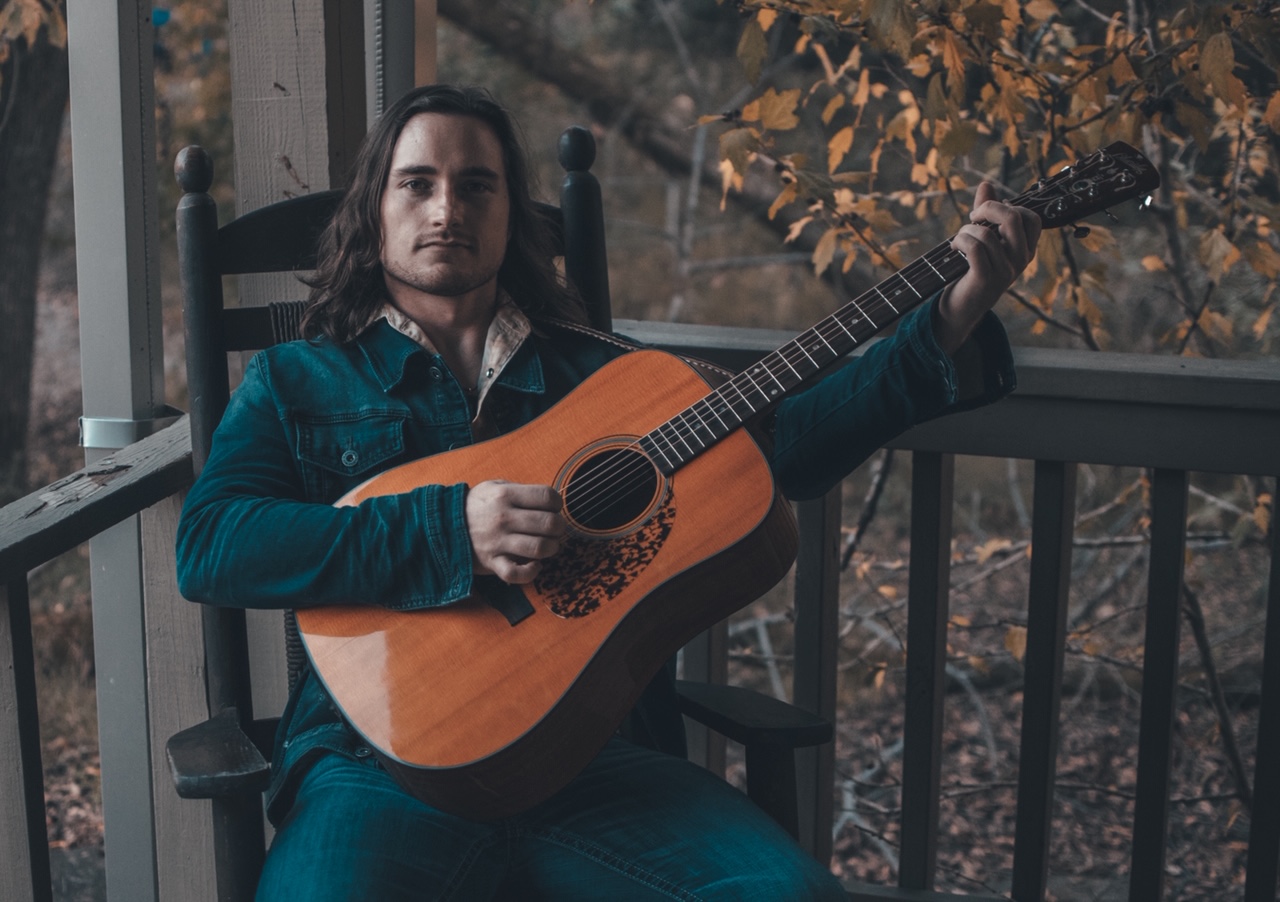 When you're born just an hour from Music City, it's hard not develop a love for the Country music scene. And when you're raised on Elvis, Three Dog Night and Sly & The Family Stone you quickly build a taste for great-feeling songs. But when you mix all that with the relentless drive of a football player you're set on a trajectory like none other.
Shelby Lee Lowe is a Modern Country artist heavily rooted in Neo-Tradition. Listeners can quickly hear echos of Bakersfield blended with contemporary lyrical styles and Indie-Rock influence. As a singer-songwriter, Shelby puts enormous conviction into the songs he writes and performs, a principle only enhanced after graduating with a degree in Music Business from MTSU and signing his first publishing deal with Banner Music in Nashville, TN. In 2016 he released his self-titled debut record on Banner Music Records. The release signaled a national tour hitting venues from coast to coast and small towns in between. When off the road he filled his calendar with co-writing with experienced hit-makers learning how to maneuver his way through the difficult obstacles of the music industry, all the while honing his craft and preparing himself for a long music career.
Drawing from a variety of musical influences, Becca Neighbor combines rock melodies with elements of folk and pop instrumentation in the burgeoning Nashville, TN indie scene. Originally hailing from Cincinnati, Ohio, Becca earned her stripes in the cut throat music industry by tour managing for Outlaw-County artist Nikki Lane. She was able to experience the demanding life of a touring musician first hand by spending time out on the road with artists such as JD McPherson and Lukas Nelson & and the Promise of the Real. Finally, after being on the road with her for over a year, Becca was asked to play a set at Stagecoach Music Festival in Indio, CA by her by then close friend and mentor Nikki Lane beginning her career as a solo artist. In shows that followed and with the help of Nikki and her band, Becca was able to perform around the United States helping to create momentum for a recorded release. Simultaneous to her tour managing gig Becca recorded her debut EP "Blue Moon Baby" at Trace Horse Studio in Nashville. The record is a blend of surf-rock and beachy pop sounds and folk/Americana inspired introspective, personal lyrics. Becca could not be more excited to share this new EP with her audience! When not performing or writing songs in Nashville, Becca studies Astrology and loves to interpret natal charts. She hopes to fuse together her passion for music and astrology by weaving them together in her artistic identity. Give "Blue Moon Baby" a listen!
Website: https://www.beccaneighbor.com/
Instagram: @beccaneighbor
FB: https://www.facebook.com/beccaneighbor/
Delivering deeply personal lyrics over catchy chords and melodies, Daniel Jordan is taking the Nashville, Tennessee music scene by storm. Though you won't be able to forget his hummable tunes and scorching guitar, the honesty he reveals in his songwriting is the element that cuts through the noise of the crowded Music City nightlife. Jordan began his career in Wrightsville Beach, North Carolina as the front man for the soul rock group The Smoothrays. After recording The Smoothrays debut album at Trace Horse Studio in the acclaimed Berry Hill neighborhood, Jordan put the band on hold to focus on his solo songwriting - expanding his lyrical themes, as well as adding tricks to his guitar-playing repertoire. The rest is Nashville history.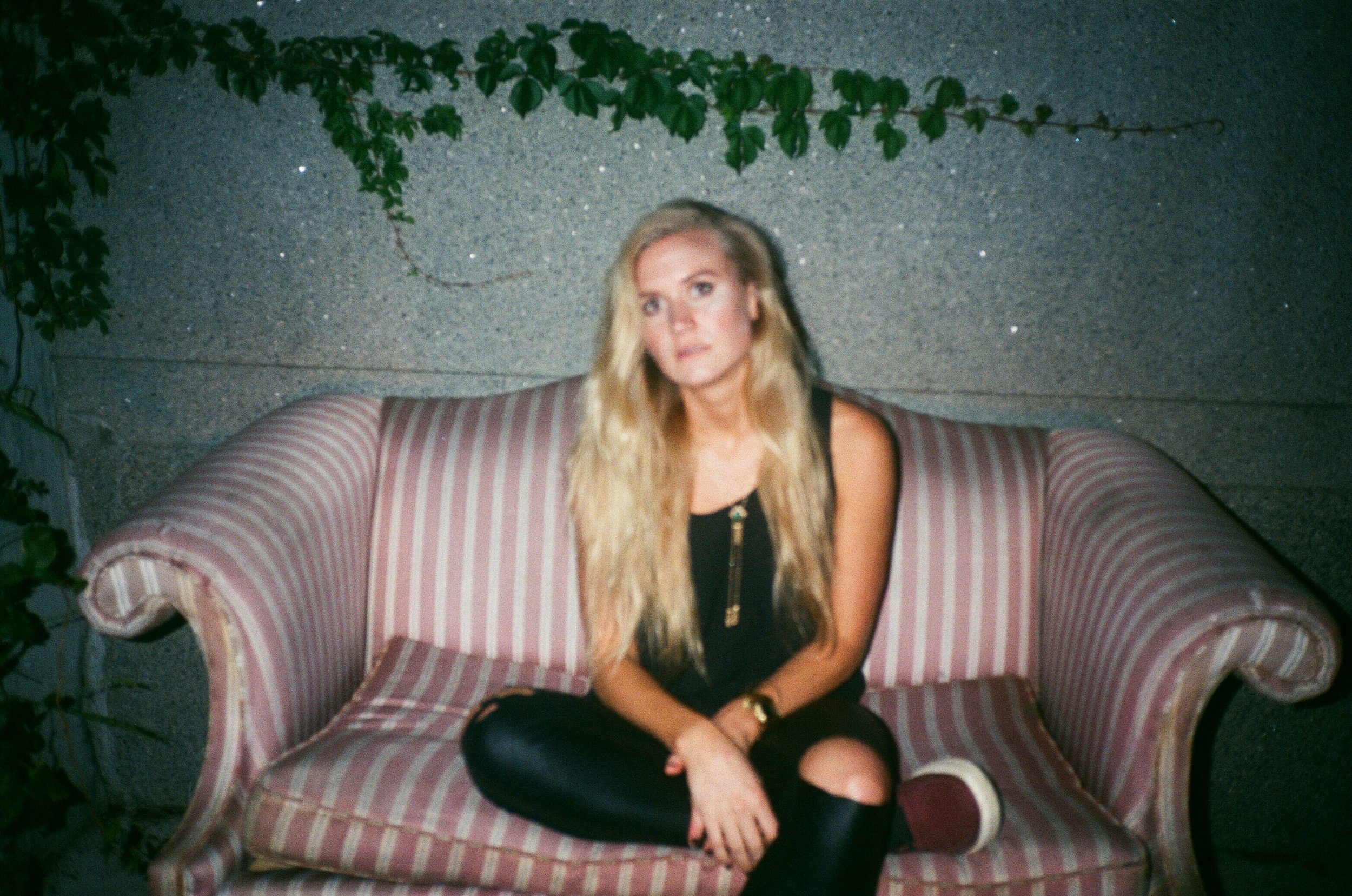 Based in Nashville, TN, Notelle has been working as a featured vocalist and topliner since 2014. Working with DJs and producers around the globe, she has accumulated over 2.5 million streams on Spotify, as both a writer and vocalist, with features on Spotify's FreshEDM, Hot New Dance, New Music Friday's and Deep Delight playlists, 3.1 million plays on YouTube, coverage on Sirius XM Radio and EDM.com, and has tracks signed to over 10 labels including Armada and Knight Vision (Warner Music) - all while remaining independent. Now, Notelle is exploring her solo artistry. She has spent the past year developing her version of "heavy, messy pop" alongside producer, Timothy Ryssemus of Altru Creative. Utilizing her love for gritty, chest-compressing low end, haunting yet unpretentious vocals and rhythmic, percussive synths, she has created 5 singles that define who she is as a writer, a featured vocalist, and most importantly, a new artist. Her debut solo single, "POWER" premiered on local Nashville radio station - Lightning 100's The 615.
Kaleb Frey is a pop artist who's not afraid to let himself shine. Born and raised in Opelousas, Louisiana, Kaleb was playing music and singing from a young age. When he wasn't competing in national rodeo competitions, he wrote songs in his bedroom and dreamed of using his talents to bring about positive change in a close-minded community. Following his older sister Kylie Frey, a country artist, to Nashville in 2017, Kaleb Frey has taken it to the next level. In late 2018, he released "Fighting Off The Ladies" to positive critical response and, just recently, released his latest single "Clotheslines", a tribute to finding love under the weight of societal judgment. His highly anticipated upcoming EP is expected to create buzz in the local music scene.
Krysten Simone, formally Krysten Simone Caudle, is a singer songwriter and producer born in Chicago Illinois to Anthony and Nina Caudle, raised in West Bloomfield Michigan. Her artistry is a fun contrast of R&B, Pop and Electronic styles with steady Hip-Hop influences. "I want to create music that makes you feel, whether that be happiness, sadness or excitement; music that gets you in your feelings or music that gets you on your feet; if there's emotion attached to it, I've done my job."Simone began singing, songwriting, and producing at a young age. She created and recorded various projects on GarageBand, and ultimately cultivated enough skill to become proficient in Logic Pro, where she now produces and writes all of her own music. Simone grew up listening to iconic bands/Artist such as Earth Wind and Fire, The Beatles, Michael and Janet Jackson, Prince and many more. She also grew up admiring artist such as Mariah Carey and Whitney Houston for their powerhouse vocals.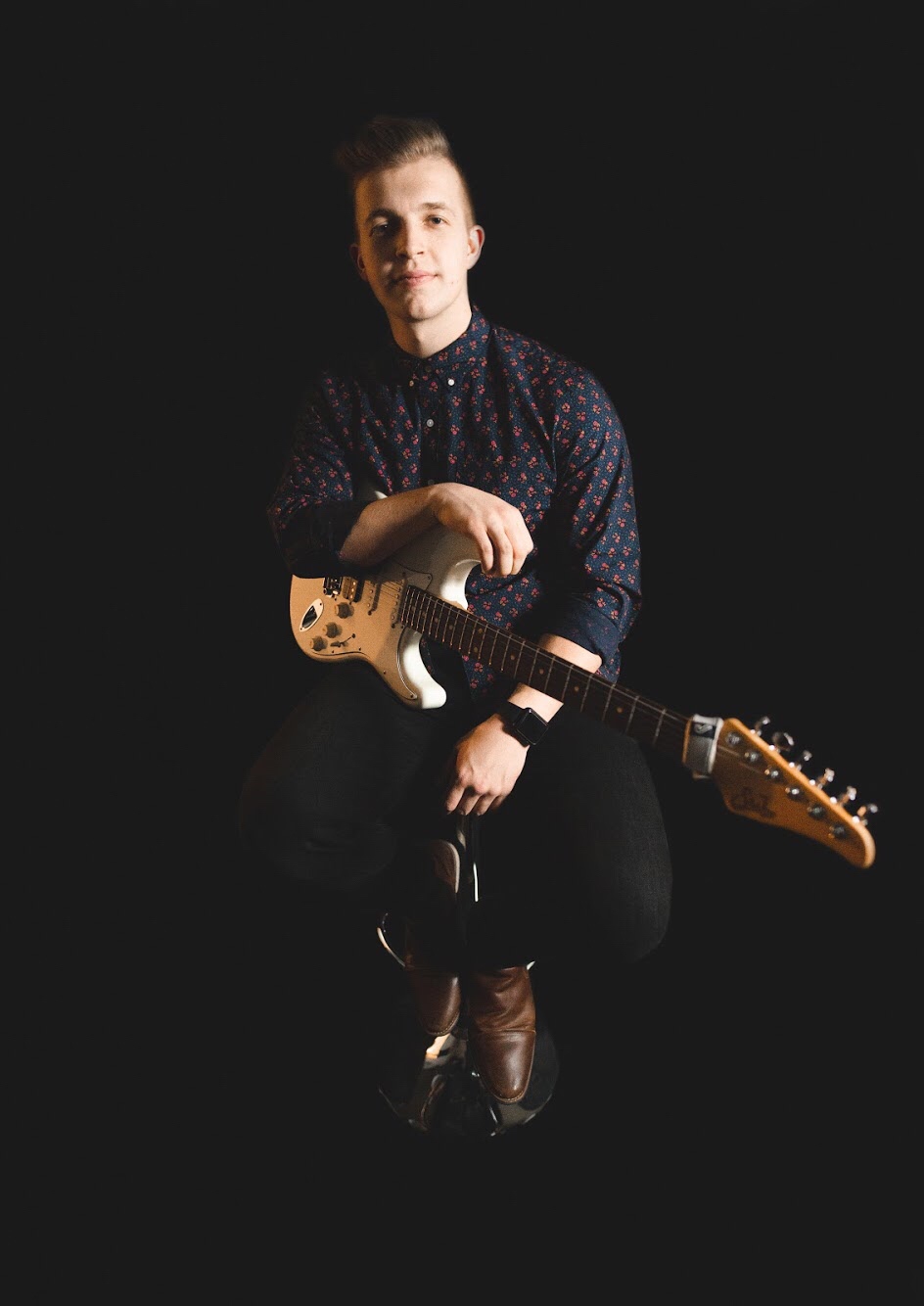 Fusing components of pop/rock, funk, and jazz fusion, Garrett Moshier is a Nashville singer/songwriter who blends catchy melodies and cutting edge harmony to create a sound that is familiar yet innovative. Following the release of his debut EP "Summertime" in September of 2017 and the follow-up singles "Coffee Shop" and "R&R" in 2018, Garrett has now solidified a creative voice in the Nashville music scene as a writer, vocalist, and instrumentalist that is uniquely fresh and inspired. In addition to being an artist, Garrett is an in-demand guitarist and producer, working with some of Nashville's most established musicians and players. In 2019, Garrett plans to release new music through multiple different projects, of which include a self-produced, recorded, and written/arranged 4-6 song EP expanding on the foundation of his earlier projects.
Nashville based pop artist Dnny brings a much needed lift to not only pop music, but all of those around him. The 21 year old grew up in denver, colorado and immersed himself in both music and athletics from the moment that he could walk. Growing up in a tight knit family of six, Dnny was instilled with his ultimate values of love, faith, and youth which remain at the forefront of everything. He began writing songs at the age of 6 while also playing competitive baseball, basketball, and soccer. After graduating from Cherry Creek High School as a varsity athlete and all-state musician, Dnny headed off to college to play division one soccer. A belmont university graduate, he has now centered his focus on music and is due for a huge 2019-- full of lots of content and surprises. Dnny's catchy melodies and uplifting concepts personify who he is and what he wants for the world, as he strives to make a difference on the largest scale possible.
Jamie Jean is an indie singer/songwriter living in Nashville, TN. Her roots are in Milwaukee where she began writing and playing shows at the age of 16. From there she attended Belmont University where she gathered material for her debut self-titled EP, which was released in November of 2018 and produced by founding member of the New Dylans, Jim Reilley. On the record, she was able to have personal influences such as Mickey Raphael (Willie Nelson) and Roger Cook (author of "I Believe in You") play on the single "I Believe in You" as well as other tracks. The EP has garnered over 125,000 streams on Spotify and is the inspiration for this upcoming tour. Jamie's sound is influenced by artists such as Kacey Musgraves, Gillian Welch, Phoebe Bridgers, and Brandi Carlile.